CONCEPT BEHIND VOILO
Voilo business app helps small independent shops take digital payments without any overpriced, cumbersome card equipment since it comes with high transaction fees and only pays out money when a company requires it.
Voilo was developed to unite high street merchants to engage with their targeted consumers and encourage communities to spend locally again, where shoppers find selected deals from local stores and pop in to redeem.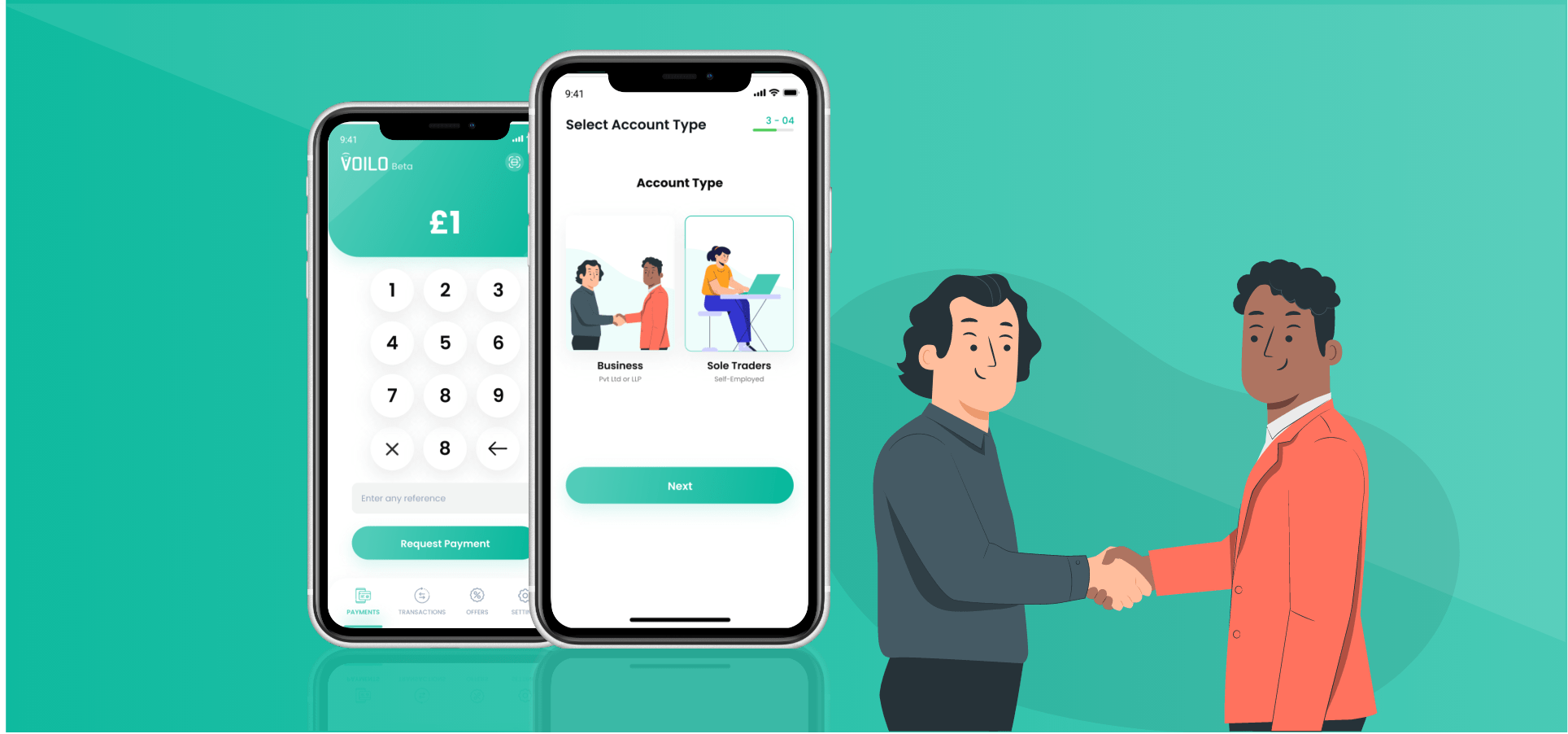 PROBLEM STATEMENT
Cash is a hassle. It's risky and fiddly. Time is lost, carrying cash to the bank, counting coins, and conducting additional bookkeeping.
Therefore, Voilo enables businesses to attract clients by developing offers that will be published independently with different offer providers.
CLIENT REQUIREMENT
To bring back life to the UK high streets by providing small merchants equal digital power and outreach via our application. Every firm is unique in its manner, and we see it as its strength.
Voilo empowers high street retailers throughout the UK by providing them with fully integrated end-to-end solutions that begin with customer attraction, acquisition, retention, and perpetuation by incentivizing buyers to support local stores by delivering special discounts and rewards on every purchase.
1

VOILO HELPS YOU SAVE MONEY ON EVERY TRANSACTION

Our unique QR payment system leverages banking technology, enabling companies and single traders to accept payments more equitably, cost-effectively, and safely.

2

ATTRACT NEW CUSTOMERS

Increase client traffic by promoting your goods and special promotions inside the Voilo app. Increase awareness of your products and services by using our promotional partners. Become a member of our larger network of locally owned companies committed to helping other locally owned businesses.

3

RETAIN YOUR CUSTOMERS

With a digital loyalty program, demonstrate to your consumers how much you cherish them. Utilize a digital stamp or a cumulative point system to maximize your flexibility. Analyze your loyalty program to ensure that it adapts to the changing environment and that your incentives are optimal.

4

GROW YOUR BUSINESS

Voilo helps you save up to 90% on your current transaction cost. The utterly flexible contract is simple to comprehend and will not surprise you with different prices. Improve your cash flow management by receiving funds practically instantaneously.
VALUE DELIVERED
Voilo is a promotional and payment tool developed to assist small companies in recruiting, maintaining, and expanding. It combines the best technology, such as our new QR payment system, with a communal ethos to promote locally owned and operated businesses.
WEB APP TECHNOLOGIES

Node.js, Express.js, React.js

SERVER SIDE

Nginx, AWS Services (Route 53, CloudFront, S3)