Why Hire Dedicated Resources?
Are you a business owner? Are you interested in developing a mobile application for your business? Do you lack the resources necessary to manage the software development process? You must hire dedicated resources. This is because you do not have to supervise the hired expert in a dedicated team model. We will take care of it for you.
Hire dedicated resources from a reputable online and mobile application development firm like Mobcoder Technologies guarantees that your work is completed properly, on schedule, and to your satisfaction. Our mobile application dedicated development team has created popular mobile and online apps such as Maro, Vimazi, TREAD Map, CampsEZ, etc.
By hiring dedicated developers, you save the expenses associated with recruiting, training, and infrastructure. All you have to do is verify your concept, hire the most qualified developers, and complete the job.
LET'S TALK
Dedicated Developers to hire
Are you looking to hire a specialized mobile application developer to work on a specific niche? We provide dedicated developers for a variety of technologies.
Top Mobile App Development Company, Accredited By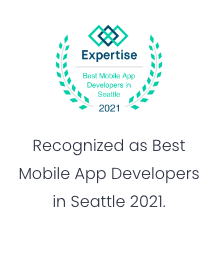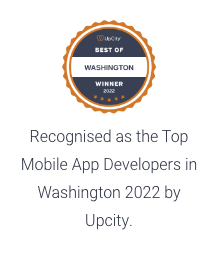 Uncertain How To
Hire Dedicated Developers?
Benefits of Hiring Dedicated App Developers
Let us go over them one by one. Consider yourself and see if this description suits you. You are an entrepreneur with an idea for a mobile application. You need the application but lack the time or money necessary to hire dedicated mobile developers. Does it seem as though we're speaking about you? It's past time for you to explore a specialized employment strategy.
Consider the advantages of hiring dedicated developers v/s freelancers or in-house developers.
Adaptable Hiring

You do not have to recruit a full-time employee; you may hire a dedicated mobile app developer on a project-by-project basis and then relieve them once the job is complete.

Communicate Directly

Communication is critical. You will have complete control over the process and will be able to interact directly with the specialized staff at any moment.

Cost and Time Effective

Because you are not responsible for these developers' year-round overhead, the dedicated hiring model is both cost and time-effective. There is no need to maintain deadline reminders.

Improve Productivity

You may devote more time to your primary responsibilities rather than managing the developer you've hired. It allows you to focus on other critical project objectives.
We Create Purpose-driven Apps and Digital Products
TRAVEL

Tread Map

Re-creating the outdoor adventure. Explore the Wenatchee Valley and the Columbia River on an exploration adventure!

Tech Stack :

Python
MongoDB
Android
iOS
Google Map Tiles
Kotlin
GitLab
Mapbox
Firebase

VIEW CASE STUDY

FITNESS GAME

Vimazi

Vimazi, a standalone concept in the fitness ecosystem, is a synonym for innovation in the fitness industry. It lets you set your goals, select your events, build a customized workout plan, and get shoes that are tuned to your pace.

Tech Stack :

Node.js
MongoDB
React.js
Android
Swift
AWS
Redis Cache Memory

VIEW CASE STUDY

LIFESTYLE

Beu

Technology defines and streamlines most operations, and the operations of a salon are no exceptions. Beu helps you meet and schedule your appointment with the best hair and beauty professionals in your local area.

Tech Stack :

Node.js
MongoDB
React.js
Redis Cache Memory
AWS
iOS

VIEW CASE STUDY
Want to know about some of the other intriguing product stories?
Explore
Process To Hire Dedicated Developers
Have you made the decision to hire dedicated developers but are unsure where to begin? We have a recruiting procedure in place to assist our customers in locating and hiring dedicated developers. The process encompasses all aspects of the project, from requirement collecting through the final kick-off. Consider our process to hire dedicated developers and get a better understanding of how we will proceed.
Requirement Gathering

Screening of Resumes

Resource Shortlisting

Terms and Contracts

Get the Process Started
Requirement Gathering
During this first stage, one of our mobility consultants will speak with you and thoroughly review your project needs. This enables us to determine what you're searching for and the number of resources you'll need and for how long. We provide an estimate for the cost if you hire dedicated resources or a dedicated team of developers to work on your app solution.
How It All Started and What Drives Us Today
Since 2014, we've released 200+ apps. We deliver user-friendly and delightful solutions by collaborating with a diversified team of specialists with distinct backgrounds and experiences.
+

Apps Successfully Delivered

+

Multi-ethnic Creative Geeks

+

Brands and Startups Served

$M+

investment generated from our delivered products