Build Immersive & Scalable iOS Apps
Get access to our end-to-end solution approach and create stunning iOS Apps with Mobcoder's full-stack iOS App developers.
iOS App Strategy

It all starts with crafting a comprehensive and result-oriented iOS App development strategy for you as you hire iOS App developers.

iOS App UI/UX Design & App Development

Our iOS App UI/UX designers and developers work in tandem to build visually appealing and interactive iOS Apps that align with your user experience goals.

iOS App Testing

Creating flawless iOS Apps requires meticulous app testing. Mobcoder's best iOS app programmers have got you covered with the help of our QA specialists to ensure the smooth functioning of your app.

Wearable & Gaming Apps

Rely on our top-quality iOS developers to create innovative and responsive Apple Watch and Gaming Apps to offer a captivating user experience.

iOS App Migration & Upgradation

Our dedicated iOS developers do not just create mobile apps but you can count on them to keep your iOS application updated to help you meet your business goals.

iOS App Maintenance

Post your App creation, our iOS App experts will be in constant touch with you for maintenance to deliver a seamless user experience.
Our iOS App Development Technology Expertise
Our dedicated iOS developers are always one step ahead of the competition. Our iOS App development services are based on the latest and most secure iOS frameworks and technologies.
Looking to hire iOS app developers for your next project?
Dedicated Developers to hire
Are you looking to hire a specialized mobile application developer to work on a specific niche? We provide dedicated developers for a variety of technologies.
Top Mobile App Development Company, Accredited By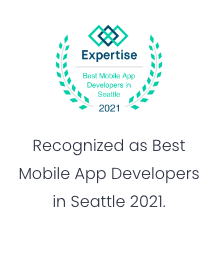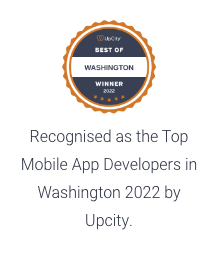 Planning and launching a new iOS application tailored to your needs is just a call away!
Benefits Of Hiring Dedicated iOS Developers
Mobcoder has an extensive background in designing and developing iOS mobile applications. Get the best outcomes possible from your iPhone app development project by enlisting the help of our professional top iOS developers.
1.

You may tap into a pool of qualified iOS app developers who have already been tested and can start contributing right away. We cover the costs of hiring, onboarding, and setting up the necessary infrastructure so that you only have to pay after our developers begin working on your project.

2.

Our specialized iOS app programmers have a stellar track record of completing projects on time. Ask for extra help if you need to strengthen the group. We guarantee timely completion of your project.

3.

With as little as one month's notice, we guarantee increased agility in scaling up or down resources as needed. We provide full administrative assistance so that our trained professionals can help you expand your development capacity.

4.

When you work with Mobcoder, you may assemble a remote development team in a way that best suits your needs, including recruiting specialists located in your desired time zone. Use our Laravel professionals who are available during your business hours.
We Create Purpose-driven Apps and Digital Products
TRAVEL

Tread Map

Re-creating the outdoor adventure. Explore the Wenatchee Valley and the Columbia River on an exploration adventure!

Tech Stack :

Python
MongoDB
Android
iOS
Google Map Tiles
Kotlin
GitLab
Mapbox
Firebase

VIEW CASE STUDY

AI/ML

Maro

We created an application that empowers families to navigate conversations about mental health, diversity, and empathy. The app helps parents to track the emotional state of their children.

Tech Stack :

Swift
Node.js
MongoDB
Express.js
Firebase
React.js
Linux
AWS
S3 Bucket
Branch.io

VIEW CASE STUDY

FITNESS

Cultsport

With the new OneFitPlus app, you can take advantage of Live sessions, a top-notch gaming experience, and HealthCoins to make your fitness journey more enjoyable and motivating.

Tech Stack :

Swift
Node.js
MongoDB
Express.js
Firebase
React.js
Linux
AWS
S3 Bucket
Branch.io

VIEW CASE STUDY
Want to know about some of the other intriguing product stories?
Explore
Process To Hire Dedicated Developers
Have you made the decision to hire dedicated developers but are unsure where to begin? We have a recruiting procedure in place to assist our customers in locating and hiring dedicated developers. The process encompasses all aspects of the project, from requirement collecting through the final kick-off. Consider our process to hire dedicated developers and get a better understanding of how we will proceed.
Requirement Gathering

Screening of Resumes

Resource Shortlisting

Terms and Contracts

Get the Process Started
Requirement Gathering
During this first stage, one of our mobility consultants will speak with you and thoroughly review your project needs. This enables us to determine what you're searching for and the number of resources you'll need and for how long. We provide an estimate for the cost if you hire dedicated resources or a dedicated team of developers to work on your app solution.
How It All Started and What Drives Us Today
Since 2014, we've released 200+ apps. We deliver user-friendly and delightful solutions by collaborating with a diversified team of specialists with distinct backgrounds and experiences.
+

Apps Successfully Delivered

+

Multi-ethnic Creative Geeks

+

Brands and Startups Served

$M+

investment generated from our delivered products