Why Hire MERN Stack Developers?
Our MERN stack developers provide exceptional web applications for ERP (Enterprise Resource Planning), CMS (Content Management System), or e-Commerce development; customers receive high-performance, cross-platform apps.
All open-source components of MERN, including MongoDB, Express JS, React JS, and NodeJS, are effectively used by MERN stack professionals thanks to their knowledge.
Our MERN stack programmers use the ReactJS component to create an application UI that is both dynamic and interactive.
LET'S TALK
Dedicated Developers to Hire
Are you looking to hire a specialized mobile application developer to work on a specific niche? We provide dedicated developers for a variety of technologies.
Hire Unity3D Developers
Hire Angular Developers
Hire Node.js Developers
Hire MEAN Developers
Hire Python Developers
Top Mobile App Development Company, Accredited By
Looking to hire MERN stack developers for your next project?
​​Benefits of Hiring MERN Stack Developers
Build scalable web architectures and smooth mobile applications or definitive bespoke software without having to worry about your project's scalability or our engagement models' adaptability. Mobcoder™ combines top-tier knowledge with straightforward operation in a user-friendly package.
Consider the advantages of hiring MERN stack developers vs. freelancers or in-house developers.
Flexible Engagement Models

Flexible, affordable engagement models (onshore, remote, and hybrid options).

Procedural Development

Continuous progress and visibility are the results of round-the-clock cooperation.

Delivery And Management

A time zone-aligned, results-focused team that fits effortlessly with your organization.

Communication and Coordination

Teams that are willing to work remotely and have a wealth of tools and project management expertise.
We Create Purpose-driven Apps and Digital Products
FITNESS GAME

Vimazi

Vimazi, a standalone concept in the fitness ecosystem, is a synonym for innovation in the fitness industry. It lets you set your goals, select your events, build a customized workout plan, and get shoes that are tuned to your pace.

Tech Stack :

Node.js
MongoDB
React.js
Android
Swift
AWS
Redis Cache Memory

VIEW CASE STUDY
Want to know about some of the other intriguing product stories?
Explore
Process to Hire Dedicated Developers
Have you decided to hire dedicated developers but are still determining where to begin? We have a recruiting procedure to assist our customers in locating and hiring dedicated developers. The process encompasses all aspects of the project, from requirement collecting through the final kick-off. Consider our approach to hiring dedicated developers and get a better understanding of how we will proceed.
Requirement Gathering

Screening of Resumes

Resource Shortlisting

Terms and Contracts

Get the Process Started
Requirement Gathering
During this first stage, one of our mobility consultants will speak with you and thoroughly review your project needs. This enables us to determine what you're searching for and the number of resources you'll need and for how long. We provide an estimate for the cost if you hire dedicated resources or a dedicated team of developers to work on your app solution.
How It All Started and What Drives Us Today
Since 2014, we've released 300+ apps. We deliver user-friendly and delightful solutions by collaborating with a diversified team of specialists with distinct backgrounds and experiences.
+

Apps Successfully Delivered

+

Multi-Ethnic Creative Geeks

+

Brands and Startups Served

$M+

Investment Generated From Our Delivered Products
Industries We Serve
We create game-changing digital experiences for customers by leveraging cutting-edge technologies and building scalable solutions.
Why Hire Dedicated Developers From Mobcoder™?
1.

A Seasoned Team

Our team comprises over 200 mobile application developers with expertise in developing mobile applications using a range of frameworks and programming languages. In addition, our developers are technologically savvy in augmented reality, virtual reality, artificial intelligence, and machine learning. So you get to employ just the most experienced developers for your project.

2.

NDA

We enter into a non-disclosure agreement with you to ensure the confidentiality and security of your unique mobile app concept, with all rights retained for you. You retain ownership of the app's functionality, as well as the UX and UI design. Our developers do not claim ownership of your application.

3.

Flexible Model

Agility is critical. This adaptable approach of employing specialized engineers is very popular with big businesses. The simplicity of managing a team and the higher quality of software development are very beneficial. This model is ideal whether you're looking for a website or a mobile application.
Frequently Asked Questions
Is it possible to describe a MERN stack developer in simple terms?
A MERN developer is a specialist in MongoDB, Express, React, and Node applications. It is a team of JavaScript professionals who work on both the frontend and backend of the application, using JavaScript, HTML, and CSS for both the frontend and the backend.
Is MERN a full-stack software developer?
It's true that MERN is a three-tier application with a complete stack. React. js, Express. js, and Node.js make up the front-end display layer, whereas the database tier is made up of MySQL (MongoDB).
Is there a demand for the MERN stack in the market?
There is a demand for the MERN stack, indeed. Furthermore, it is due to the fact that it is a good value. Because they solely utilize JavaScript, MERN Stack programmers are in high demand. Businesses may see a significant return on their investment in employees who have MERN expertise.
MERN or MEAN- which one is better?
In the case of large-scale JavaScript applications, the MEAN stack is the best option. For larger applications, the MERN stack is the quickest.
Will I be able to communicate effectively with the team if I'm not tech-savvy?
Yes, that's correct! Our quality project management ensures that your expectations are exceeded by solving any technology gaps and producing a top-notch final result, with your input at every step of the way.
Client Appreciation
I worked with Mobcoder™ to develop our B2B and B2C applications. They are a fantastic team who are a delight to work with; they go beyond to help their clients and ensure clients' requirements are all met. They earn my highest recommendation for their services.
Khadijeh Rahmani
Mobcoder™ was terrific to work with throughout our project. They took time to understand the project requirements, goals, and objectives so they could allocate resources most efficiently for our needs. They were very professional and delivered the project on time. I will be using them more.
Brenton Thornicroft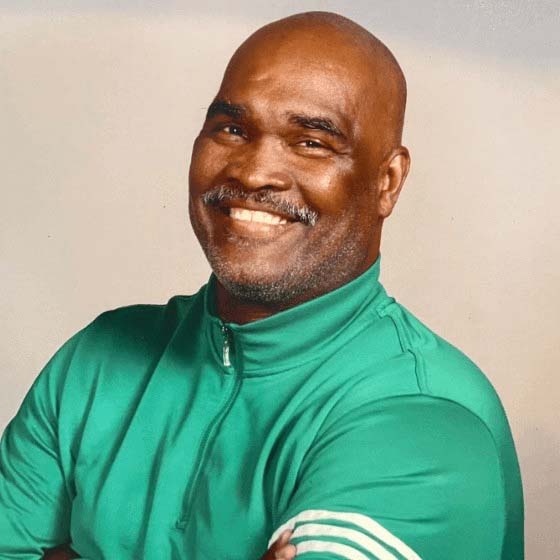 "They produce quality work with a positive attitude."
External feedback on the app designs has been positive testaments to the platform's usability, clarity, and high-quality look and feel. The team exceeded expectations, developing a clickable app showcasing all of its future capabilities. Supportive and creative, they built a lasting partnership.
Zachary Barjona
"Mobcoder™ has done an excellent job throughout the last 18 months."
Although version 1.0 of the app has areas for improvement, stakeholders praise the team's output. Throughout the engagement, Mobcoder™ has gone beyond the client's expectations. The team communicates well and effectively accommodates the client's needs despite their time differences.
Mike Kneeland
"I appreciate their attention to detail and high level of communication." Direct yet flexible, Mobcoder™ serves as a valuable development partner for the client. They advise on scoping, work within the client's time zone, and are keen on trial-and-error delivery, making them a perfect fit for the client's workflow.
Todd M. Williams