Why Hire React Native Developers?
Hire React Native developers to build high-quality cross-platform mobile applications for your startup and major companies. It is our goal to create natively rendering, fully featured, and cross-platform applications for both iOS and Android using our team of React Native professionals. Over the course of the last few years, our React Native application development team has worked with a wide range of companies to help them expand.
Our mobile app developers will create visually stunning and completely functional apps for your company. So that the clients don't feel like they're losing out on important information, our FullStack React Native Developers will keep them informed on a regular basis. To ensure that the project is in good hands, the clients have access to resources such as the budget, the team of developers, and so forth.
LET'S TALK
Dedicated Developers to Hire
Are you looking to hire a specialized mobile application developer to work on a specific niche? We provide dedicated developers for a variety of technologies.
Hire Unity3D Developers
Hire Angular Developers
Hire Node.js Developers
Hire MEAN Developers
Hire Python Developers
Top Mobile App Development Company, Accredited By
Looking to hire React Native developers for your next project?
Benefits of Hiring React Native Developers
We have extensive experience with a variety of app development platforms. As one of the cross-platform development tools, React Native facilitates the cost-effective production of iOS and Android applications.
Mobcoder has a team of React Native experts who can help you develop cross-platform web applications or single-page mobile apps. The following are some of the benefits of working with our React developers:
Flexible Engagement Models

Instead of operating under undesirable tight and rigorous restrictions, we provide our clients the option to choose from a variety of engagement and hiring options.

Affordable Solution

To ensure the lowest prices in our industry, we provide the optimal combination of low prices and remarkable quality.

On-Time Delivery

Our designers and developers utilize cutting-edge technologies and an agile approach to complete 95% of projects on schedule.

Dedicated Team

We have a specialized team of React developers adept at producing high-end business solutions on several frameworks and technologies.
We Create Purpose-driven Apps and Digital Products
LIFESTYLE

Beu

Technology defines and streamlines most operations, and a salon's operations are no exception. Beu helps you meet and schedule your appointment with the best hair and beauty professionals in your local area.

TECHSTACK :

Node.js
MongoDB
React.js
Redis Cache Memory
AWS
iOS

VIEW CASE STUDY
Want to know about some of the other intriguing product stories?
Explore
Process to Hire Dedicated Developers
Have you decided to hire dedicated developers but are still determining where to begin? We have a recruiting procedure to assist our customers in locating and hiring dedicated developers. The process encompasses all aspects of the project, from requirement collecting through the final kick-off. Consider our approach to hiring dedicated developers and get a better understanding of how we will proceed.
Requirement Gathering

Screening of Resumes

Resource Shortlisting

Terms and Contracts

Get the Process Started
Requirement Gathering
During this first stage, one of our mobility consultants will speak with you and thoroughly review your project needs. This enables us to determine what you're searching for and the number of resources you'll need and for how long. We provide an estimate for the cost if you hire dedicated resources or a dedicated team of developers to work on your app solution.
How It All Started and What Drives Us Today
Since 2014, we've released 250+ apps. We deliver user-friendly and delightful solutions by collaborating with a diversified team of specialists with distinct backgrounds and experiences.
+

Apps Successfully Delivered

+

Multi-Ethnic Creative Geeks

+

Brands and Startups Served

$M+

Investment Generated From Our Delivered Products
Industries We Serve
We create game-changing digital experiences for customers by leveraging cutting-edge technologies and building scalable solutions.
Why Hire Dedicated Developers From Mobcoder?
1.

A Seasoned Team

Our team comprises over 200 mobile application developers with expertise in developing mobile applications using a range of frameworks and programming languages. In addition, our developers are technologically savvy in augmented reality, virtual reality, artificial intelligence, and machine learning. So you get to employ just the most experienced developers for your project.

2.

NDA

We enter into a non-disclosure agreement with you to ensure the confidentiality and security of your unique mobile app concept, with all rights retained for you. You retain ownership of the app's functionality, as well as the UX and UI design. Our developers do not claim ownership of your application.

3.

Flexible Model

Agility is critical. This adaptable approach of employing specialized engineers is very popular with big businesses. The simplicity of managing a team and the higher quality of software development are very beneficial. This model is ideal whether you're looking for a website or a mobile application.
Frequently Asked Questions
Do you offer post-deployment support and maintenance services for my project?
After the successful completion of the React Native project, we do provide support and maintenance services. You can rely on us to provide ongoing support for your React Native project, including bug fixes, framework upgrades, ongoing monitoring, and the resolution of any technical glitches that may arise.
Is React Native the future of mobile application development?
In today's world, React Native is one of the most cutting-edge technologies. It allows you to build applications for multiple platforms in a short period of time and with minimal effort. It is a highly sought-after technology that has gained traction across a wide range of sectors.
Does the React Native platform allow for the migration of an existing app?
Yes, we can help you migrate your existing application to the React Native platform. We offer specialized migration services that don't interfere with your current workflow and result in zero data loss.
How long does it take to build a React Native app?
Complexity, platform, and features all play a role in how long it takes to develop a react native application. Connect with our experts to get an idea of how long your project will take.
What happens if I am unhappy with your work?
This never occurs. Client satisfaction is our top priority, and we work diligently to uphold our promise. Nonetheless, if you are dissatisfied with our work, please contact us immediately and we will work to find solutions that meet your needs or make you happy.
Client Appreciation
I worked with Mobcoder to develop our B2B and B2C applications. They are a fantastic team who are a delight to work with; they go beyond to help their clients and ensure clients' requirements are all met. They earn my highest recommendation for their services.
Khadijeh Rahmani
Mobcoder was terrific to work with throughout our project. They took time to understand the project requirements, goals, and objectives so they could allocate resources most efficiently for our needs. They were very professional and delivered the project on time. I will be using them more.
Brenton Thornicroft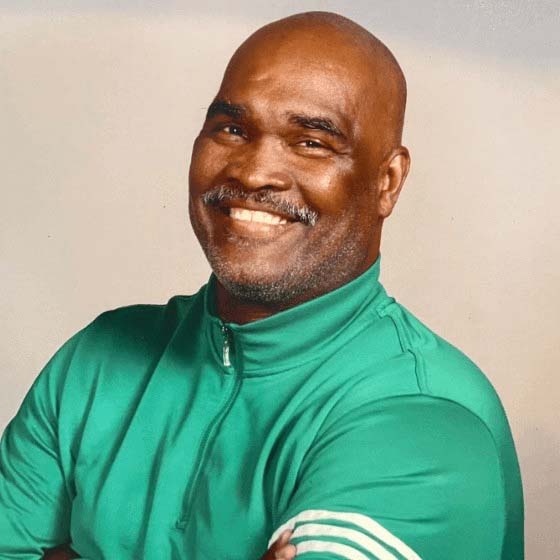 "They produce quality work with a positive attitude."
External feedback on the app designs has been positive testaments to the platform's usability, clarity, and high-quality look and feel. The team exceeded expectations, developing a clickable app showcasing all of its future capabilities. Supportive and creative, they built a lasting partnership.
Zachary Barjona
"Mobcoder has done an excellent job throughout the last 18 months."
Although version 1.0 of the app has areas for improvement, stakeholders praise the team's output. Throughout the engagement, Mobcoder has gone beyond the client's expectations. The team communicates well and effectively accommodates the client's needs despite their time differences.
Mike Kneeland
"I appreciate their attention to detail and high level of communication." Direct yet flexible, Mobcoder serves as a valuable development partner for the client. They advise on scoping, work within the client's time zone, and are keen on trial-and-error delivery, making them a perfect fit for the client's workflow.
Todd M. Williams