Why Hire Flutter Developers?
Google's revolutionary Flutter framework is an open-source mobile app framework. This framework is intuitive to use for both novice and experienced Android and iOS app developers. Due to its high-quality native interfaces on cross-platforms, Flutter is now the most preferred option for developing native applications. Alongside its popularity, Flutter offers a vast array of benefits for mobile application development.
When searching for a Flutter developer, Mobcoder™ is an excellent choice. As a well-known Flutter app development company, we use this renowned cross-platform framework to create Android and iOS apps that help you achieve the greatest levels of success for your business. Depending on the needs of your project, you can hire Flutter developers to expand the reach of your application.
LET'S TALK
Dedicated Developers to Hire
Are you looking to hire a specialized mobile application developer to work on a specific niche? We provide dedicated developers for a variety of technologies.
Hire Unity3D Developers
Hire Angular Developers
Hire Node.js Developers
Hire MEAN Developers
Hire Python Developers
Top Mobile App Development Company, Accredited By
Looking to hire Flutter developers for your next project?
Benefits of Hiring Flutter Developers
There are a number of Flutter app development businesses that provide high-quality results. In addition to providing top-notch products, MindInventory also offers world-class customer service to all its customers.
Flutter developers from Mobcoder™ can help you make use of the full potential of cross-platform mobile applications for smooth commercial growth. In addition, we have a team of highly skilled Flutter developers that help us give high-quality services to customers in a variety of sectors. More reasons to hire Flutter developers from Mobcoder™ include the following:
Dedicated Team

For high-end business solutions, we offer a specialized team of Flutter app developers with extensive experience with various frameworks and technologies.

Cross-Platform Apps

Cross-platform applications that function smoothly on the most recent devices and platforms should be developed.

Platform Migration

Re-engineer and effectively transition your application to Flutter for enhanced usability and efficiency.

Flexible, intuitive UI

Get the help of seasoned engineers and designers to create a user interface that is straightforward to deploy and yet versatile.
We Create Purpose-driven Apps and Digital Products
TRAVEL

TREAD Map

TREAD Map recreates the outdoor adventure. Explore the Wenatchee Valley and the Columbia River on an exploration adventure!

Tech Stack :

Python
PostgreSQL
Java
Swift
iOS
Google Map Tiles
Kotlin
GitLab
Mapbox
Firebase

VIEW CASE STUDY

FITNESS GAME

Vimazi

Vimazi, a standalone concept in the fitness ecosystem, is a synonym for innovation in the fitness industry. It lets you set your goals, select your events, build a customized workout plan, and get shoes that are tuned to your pace.

Tech Stack :

Node.js
MongoDB
React.js
Android
Swift
AWS
Redis Cache Memory

VIEW CASE STUDY

LIFESTYLE

Beu

Technology defines and streamlines most operations, and a salon's operations are no exception. Beu helps you meet and schedule your appointment with the best hair and beauty professionals in your local area.

Tech Stack :

Node.js
MongoDB
React.js
Redis Cache Memory
AWS
iOS

VIEW CASE STUDY
Want to know about some of the other intriguing product stories?
Explore
Process to Hire Dedicated Developers
Have you decided to hire dedicated developers but are still determining where to begin? We have a recruiting procedure to assist our customers in locating and hiring dedicated developers. The process encompasses all aspects of the project, from requirement collecting through the final kick-off. Consider our approach to hiring dedicated developers and get a better understanding of how we will proceed.
Requirement Gathering

Screening of Resumes

Resource Shortlisting

Terms and Contracts

Get the Process Started
Requirement Gathering
During this first stage, one of our mobility consultants will speak with you and thoroughly review your project needs. This enables us to determine what you're searching for and the number of resources you'll need and for how long. We provide an estimate for the cost if you hire dedicated resources or a dedicated team of developers to work on your app solution.
How It All Started and
What Drives Us

Today

Since 2014, we've released 300+ apps. We deliver user-friendly and delightful solutions by collaborating with a diversified team of specialists with distinct backgrounds and experiences.
+

Apps Successfully Delivered

+

Multi-Ethnic Creative Geeks

+

Brands and Startups Served

$M+

Investment Generated From Our Delivered Products
Industries We Serve
We create game-changing digital experiences for customers by leveraging cutting-edge technologies and building scalable solutions.
Why Hire Dedicated Developers From Mobcoder™?
1.

A Seasoned Team

Our team comprises over 200 mobile application developers with expertise in developing mobile applications using a range of frameworks and programming languages. In addition, our developers are technologically savvy in augmented reality, virtual reality, artificial intelligence, and machine learning. So you get to employ just the most experienced developers for your project.

2.

NDA

We enter into a non-disclosure agreement with you to ensure the confidentiality and security of your unique mobile app concept, with all rights retained for you. You retain ownership of the app's functionality, as well as the UX and UI design. Our developers do not claim ownership of your application.

3.

Flexible Model

Agility is critical. This adaptable approach of employing specialized engineers is very popular with big businesses. The simplicity of managing a team and the higher quality of software development are very beneficial. This model is ideal whether you're looking for a website or a mobile application.
Frequently Asked Questions
Do you sign an NDA?
We are always ready to accept a non-disclosure agreement with customers in order to respect and safeguard their privacy.
How can I hire Flutter app developers or a development team?
Firstly, you should compile all of the tasks that you want the developer to do for you.
Finalize the deal with the sales team based on the developer and technology you've selected.
We will set up everything and connect you with the developer on your approval.
Is it possible to hire Flutter app developers on an hourly or project basis?
A developer may be hired on an hourly or project/task basis if you have a clear idea of the work that needs to be completed. Even we provide for the possibility of changing the hiring model at a later date.
What solutions can you get from our Flutter developers?
Our Flutter app developers can assist you with a wide range of tasks, including the following:
Flutter qpp UI/UX design
Personalized Flutter Consultation
Platform migration to Flutter
Cross-platform app development
Custom Flutter development
Maintenance and support
Client Appreciation
I worked with Mobcoder™ to develop our B2B and B2C applications. They are a fantastic team who are a delight to work with; they go beyond to help their clients and ensure clients' requirements are all met. They earn my highest recommendation for their services.
Khadijeh Rahmani
Mobcoder™ was terrific to work with throughout our project. They took time to understand the project requirements, goals, and objectives so they could allocate resources most efficiently for our needs. They were very professional and delivered the project on time. I will be using them more.
Brenton Thornicroft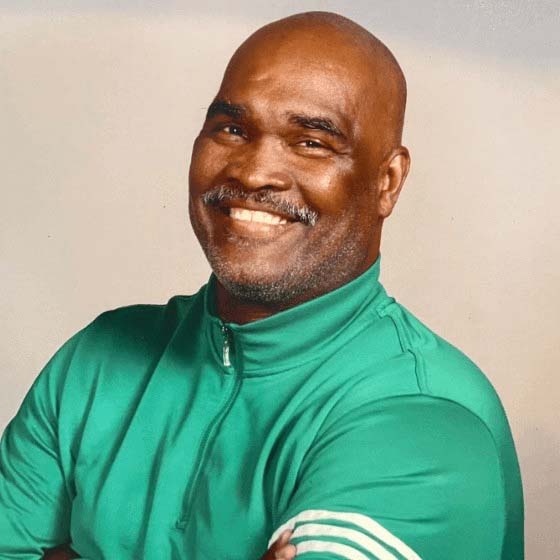 "They produce quality work with a positive attitude."
External feedback on the app designs has been positive testaments to the platform's usability, clarity, and high-quality look and feel. The team exceeded expectations, developing a clickable app showcasing all of its future capabilities. Supportive and creative, they built a lasting partnership.
Zachary Barjona
"Mobcoder™ has done an excellent job throughout the last 18 months."
Although version 1.0 of the app has areas for improvement, stakeholders praise the team's output. Throughout the engagement, Mobcoder™ has gone beyond the client's expectations. The team communicates well and effectively accommodates the client's needs despite their time differences.
Mike Kneeland
"I appreciate their attention to detail and high level of communication." Direct yet flexible, Mobcoder™ serves as a valuable development partner for the client. They advise on scoping, work within the client's time zone, and are keen on trial-and-error delivery, making them a perfect fit for the client's workflow.
Todd M. Williams