Why Hire Android Developers?
Android development outsourcing - our expanded Android development team ensures hassle-free and on-time delivery with a strong focus on quality.
Mobcoder has been empowering businesses around the globe by providing them with cutting-edge and end-to-end Android programming solutions for over seven years.
With our "Hire Android Developers" services, you can attain substantial savings and efficiency thanks to our acquainted Android developers working in a highly adaptable model.
You can rely on our expert Android app developers to create even the most intricate software. Leverage the full potential of our top-notch developers on an hourly, full-time, or project basis model.
Dedicated Developers to hire
Are you looking to hire a specialized mobile application developer to work on a specific niche? We provide dedicated developers for a variety of technologies.
Top Mobile App Development Company, Accredited By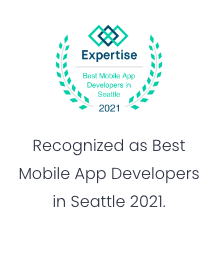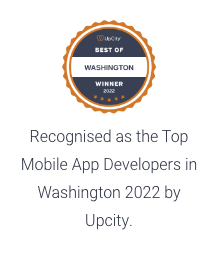 Looking to hire Andriod developers for your next project?
Benefits Of Hiring Dedicated Android App Developers
As a leading Android development service company, we offer expert developers that can create apps specifically for your company's needs and streamline its operations. With cutting-edge tools, our expert developers create innovative software because we prioritise our customers, we can guarantee that you will receive the highest quality service possible from us. Let's check the benefits of hiring dedicated Android app developers from Mobcoder.
1.

You get a team of Android app developers who will spend their entire day (eight hours) on your project. Until the current project is finished satisfactorily, they will not be given any new work.

2.

Our specialized Android app programmers have a stellar track record of completing projects on time. Ask for extra help if you need to strengthen the group. We guarantee the timely completion of your project.

3.

Customers can participate in scrums with android app developers every day. There will be no communication breakdowns or gaps in knowledge on this project thanks to this.

4.

You own the code permanently and can retrieve it from your repository whenever you choose. Every day, Android app coders deposit new code into a repository that you may access at any time.
We Create Purpose-driven Apps and Digital Products
TRAVEL

Tread Map

Re-creating the outdoor adventure. Explore the Wenatchee Valley and the Columbia River on an exploration adventure!

Tech Stack :

Python
MongoDB
Android
iOS
Google Map Tiles
Kotlin
GitLab
Mapbox
Firebase

VIEW CASE STUDY

SOCIAL

CampsEZ

CampsEZ enables families to compare, debate, and discover year-round camp, sports, and activity programs from local and national providers.

Tech Stack :

Android
Java
MVVM
Firebase
Dagger
Socket.IO
React
MongoDB
Node.js

VIEW CASE STUDY
Want to know about some of the other intriguing product stories?
Explore
Process To Hire Dedicated Developers
Have you made the decision to hire dedicated developers but are unsure where to begin? We have a recruiting procedure in place to assist our customers in locating and hiring dedicated developers. The process encompasses all aspects of the project, from requirement collecting through the final kick-off. Consider our process to hire dedicated developers and get a better understanding of how we will proceed.
Requirement Gathering

Screening of Resumes

Resource Shortlisting

Terms and Contracts

Get the Process Started
Requirement Gathering
During this first stage, one of our mobility consultants will speak with you and thoroughly review your project needs. This enables us to determine what you're searching for and the number of resources you'll need and for how long. We provide an estimate for the cost if you hire dedicated resources or a dedicated team of developers to work on your app solution.
How It All Started and What Drives Us Today
Since 2014, we've released 200+ apps. We deliver user-friendly and delightful solutions by collaborating with a diversified team of specialists with distinct backgrounds and experiences.
+

Apps Successfully Delivered

+

Multi-ethnic Creative Geeks

+

Brands and Startups Served

$M+

investment generated from our delivered products