Highly Skilled Software Developers
Searching for highly skilled software developers to fill in skill gaps? Our IT staff augmentation company services can help you find the middle ground between time and money spent on IT projects.
Modify the size of your team as needed to meet the demands of the project at hand. We save you time and money by handling all the documentation associated with on-site hiring.
Dedicated Developers to Hire
Are you looking to hire a specialized mobile application developer to work on a specific niche? We provide dedicated developers for a variety of technologies.
Hire Unity3D Developers
Hire Angular Developers
Hire Node.js Developers
Hire MEAN Developers
Hire Python Developers
Top Mobile App Development Company, Accredited By
Upscale and Upskill Your Business With Our It Staff Augmentation Services
Looking for an extension of your current team to meet the evolving needs of the project? As the leading IT staff augmentation company, we assure you that our superior staff augmentation services provide what you are looking for.
01

Power Up Your Existing Project

Augment your internal structure with the additional talent to ensure the timely completion of a high-quality project. Use our IT staff augmentation services to put together custom teams with a wide range of skills to meet the needs of your business.

02

Vendor Transition

Want to launch your solution with a new technology provider? We help you switch vendors smoothly and effectively and take over your project halfway through your journey.

03

Short Term Staff Augmentation

Use this model for hiring to find tech talent quickly. Along with teams ready to go, we have a pool of top candidates who can start the job in a week.

04

Long-Term Extended Team

We provide tailored recruitment for long-term collaborations; you receive a developer with the appropriate hard- and soft-skilled talents. You or your project manager can oversee task completion while we care for the rest.
Grow Your Team the Way Your Need
We have a variety of IT professionals for your project requirements.
Web Developers

Enhance your IT team with seasoned programmers proficient in different languages and frameworks.

Designers

Consult our user experience and user interface specialists for temporary or permanent assistance.

Software Engineers

Need to evaluate the quality of your app quickly? Then, enhance your team with our QA engineers.

DevOps Engineers

Utilizing DevOps best practices can reduce the workload of your development team.

Mobile Developers

Our Android and iOS developers will complete your mobile application on time and within budget.

Customer Experience

Reduce the workload of your service desk and administrative personnel by employing additional personnel.
Our IT Staff Augmentation Process
Step 1

Tell Your Requirements

Provide your resources and staff augmentation requirements, including but not limited to the necessary technology stack, team size, and duration of staffing.

Step 2

Choose Remote Developers

Choose developers from our expert and ready-to-go teams at your convenience. Also, you can opt for custom-recruited programmers that suit your business requirements.

Step 3

Onboard Remote Programmers

Explain the project's specifics to your new hires and assign duties as you seamlessly onboard your remote programmers to ensure total integration with your existing staff.

Step 4

Manage your extended team

Managing the team is straightforward as the extended crew conforms to your internal timetable and tools. We can also provide you with a Project Manager if needed.

Step 5

Get your project delivered

We track the project's progress to ensure your specifications are met. The upshot of our work is the prompt delivery of a robust digital solution.
Client Appreciation
I worked with Mobcoder™ to develop our B2B and B2C applications. They are a fantastic team who are a delight to work with; they go beyond to help their clients and ensure clients' requirements are all met. They earn my highest recommendation for their services.
Khadijeh Rahmani
Mobcoder™ was terrific to work with throughout our project. They took time to understand the project requirements, goals, and objectives so they could allocate resources most efficiently for our needs. They were very professional and delivered the project on time. I will be using them more.
Brenton Thornicroft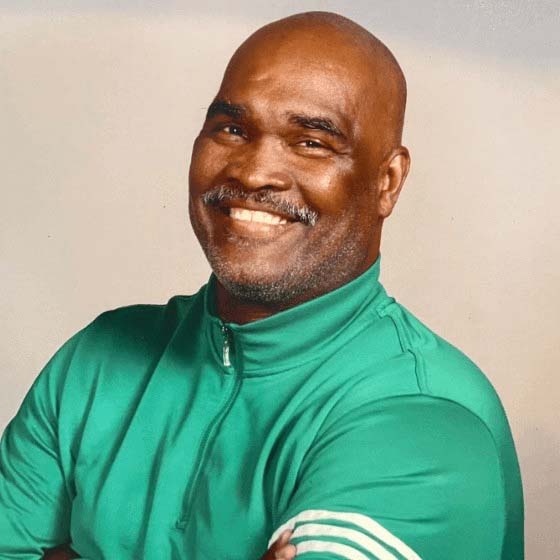 "They produce quality work with a positive attitude."
External feedback on the app designs has been positive testaments to the platform's usability, clarity, and high-quality look and feel. The team exceeded expectations, developing a clickable app showcasing all of its future capabilities. Supportive and creative, they built a lasting partnership.
Zachary Barjona
"Mobcoder™ has done an excellent job throughout the last 18 months."
Although version 1.0 of the app has areas for improvement, stakeholders praise the team's output. Throughout the engagement, Mobcoder™ has gone beyond the client's expectations. The team communicates well and effectively accommodates the client's needs despite their time differences.
Mike Kneeland
"I appreciate their attention to detail and high level of communication." Direct yet flexible, Mobcoder™ serves as a valuable development partner for the client. They advise on scoping, work within the client's time zone, and are keen on trial-and-error delivery, making them a perfect fit for the client's workflow.
Todd M. Williams
Get In Touch
Our consultants will respond back within 1 business days or less.
Frequently Asked Questions
Why Should I Consider Hiring A Third Party To Handle My Information Technology Responsibilities?
Your job will become more specialized as a result of IT team augmentation services, and the workload of your in-house developers will be lighter as a result. As a result, you will have more time to concentrate on honing your art while we will take care of the remaining responsibilities.
Do You Work Exclusively With Tech Companies?
No, we collaborate with businesses from a wide variety of industries. We will meet all of your information technology requirements, regardless of the industry in which you work.
Where Do You Stand On The Scale Of Collaboration In Terms Of Offshore Staff Augmentation?
We participate in cooperative endeavours with you to the extent that you require us to. Everything from working together on a project to offering an in-house specialist who can work alongside your team in your office is something that we are able to achieve.
Do You Provide Specialist Services?
We have a number of in-house professionals available to us, and we will dispatch them to various projects when the need arises. Therefore, if there is sufficient demand for your project, we do provide the services of specialists.
What Are The Charges?
We expect to be compensated fairly for the work that we do. Since the nature of the work that we conduct is very specialized and technical in nature, the prices could seem excessive to some people. However, we can guarantee that our prices are nearly lower than what is considered to be the standard in our field.
How Much Time Do You Spend On A Project?
Not even close! Our primary objective is to get the desired outcome in as little time as possible.